2013 Europe
Mei/May/Mai 2013
Bodenheim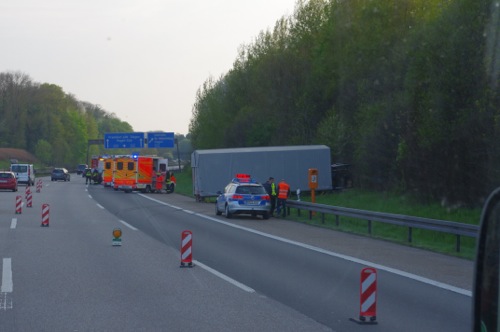 Op weg langs de A45 moest een SUV met een twee maal zo lange aanhanger hard remmen voor een kettingbotsing. Dit is wat er dan gebeurt.
This is what happens when you brake hard with a (relatively) small car and a huge trailer.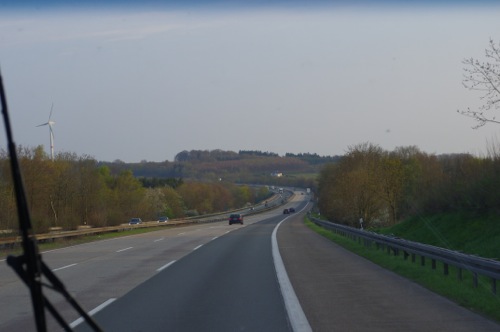 Van Großenkneten naar Bodenheim is het ca. 450 km. Deels over de Autobahn,
To the meeting we have to drive 280 mi, partly via the famous German motorway,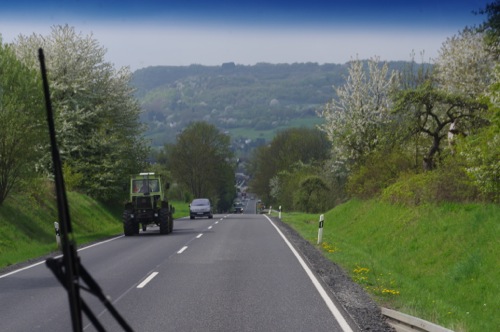 deels over Bundesstraßen.
partly via secondary roads.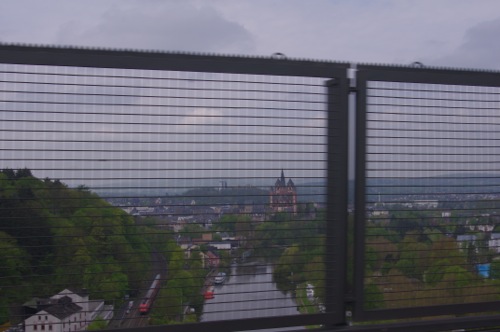 De Lahn bij Limburg.
We cross the River Lahn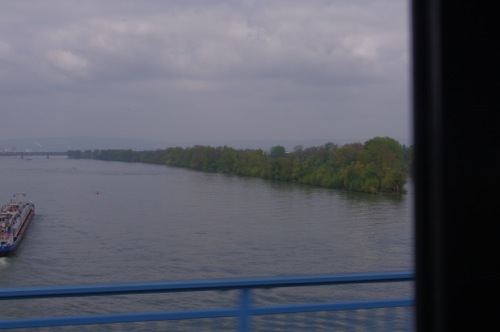 Vlak voor Bodenheim steken we ook de Rijn over.
and the mighty River Rhine.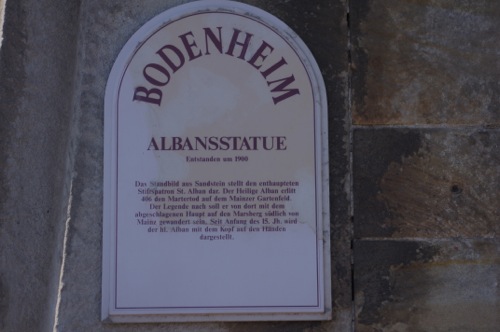 Op de hoek van de straat bij de Stellplatz waar het treffen is, staat Sint Alban met zijn hoofd in z'n handen.
Close to the meeting venue is a statue of Saint Alban with his separated head.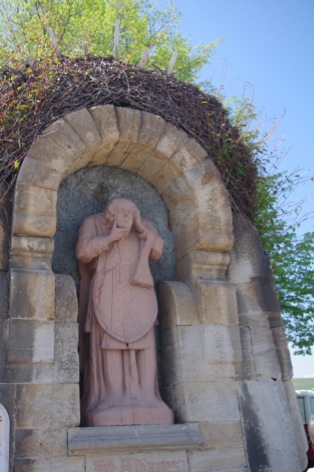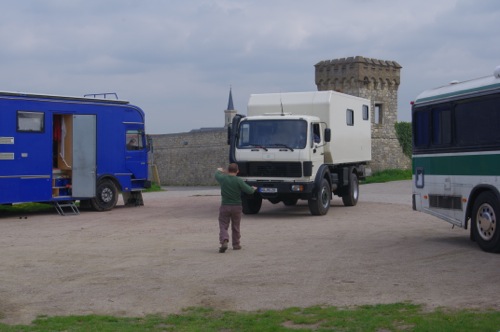 Zoals elk jaar worden allen die arriveren, enthousiast begroet door Ralf.
Ralf enthusiastically welcomes all new arrivals.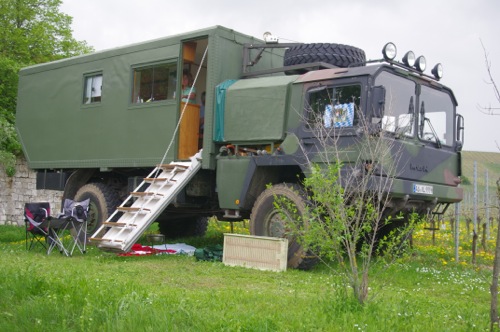 (Andere) Ralf's KAT is weer een stapje verder ingebouwd.
Ralf's (another Ralf) MAN KAT is getting more luxurious every year.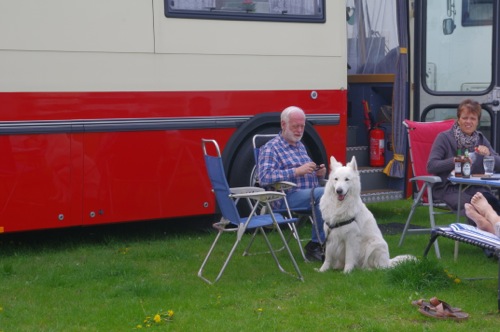 Bijpraten met een pilsje bij Karin uit Zwitserland.
This Swiss Saurer bus is one of the nicest motorhomes around.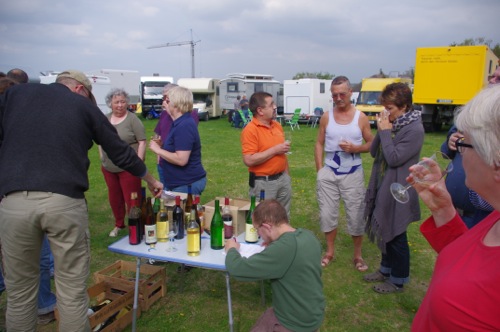 Een locale wijnboer laat ons zijn producten proeven en neemt bestellingen in ontvangst.
A Bodenheim wine grower lets us taste his products. Many of us order one or more box(es).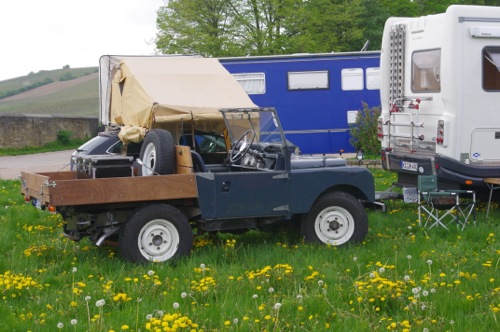 Prachtig restauratieproject.
Almost 60 years old. And in showroom condition!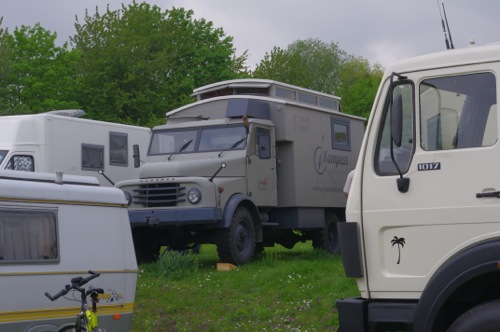 Campers van klein tot groot.
DIY-motorhomes galore.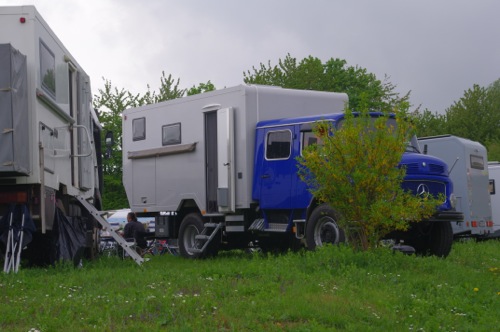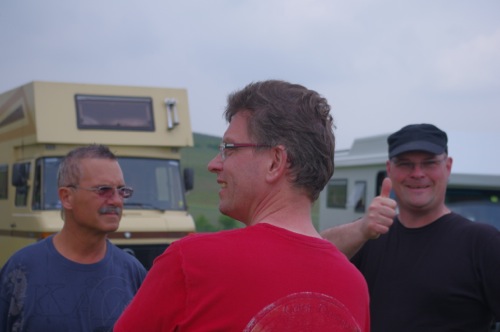 Wolfgang, de man achter het treffen.
The Administrator of the forum and organiser of the yearly meeting.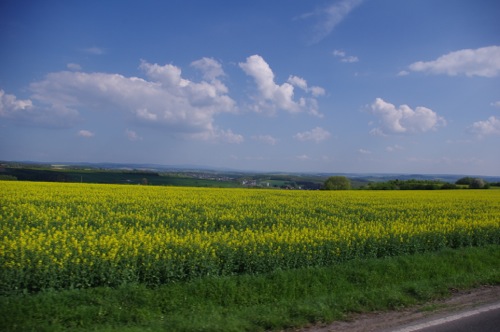 Op de terugweg vallen de eindeloze velden koolzaad op.
Endless rapeseed fields on our way back.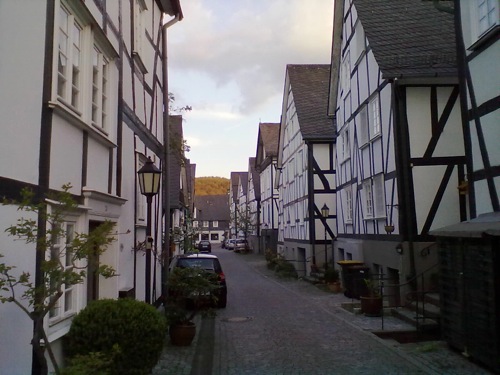 We doen ook de terugweg in twee dagen. Etappeplaats is het vakwerkstadje Freudenberg, waar we ook een lekker Balkanrestaurant vinden. En alweer valt op dat (vrijwel?) alle Duitsers van herdershonden houden!
We make a stop-over on the way back in the picturesque town of Freudenberg. We enjoy a nice mediterranean meal in Restaurant Lohmühle.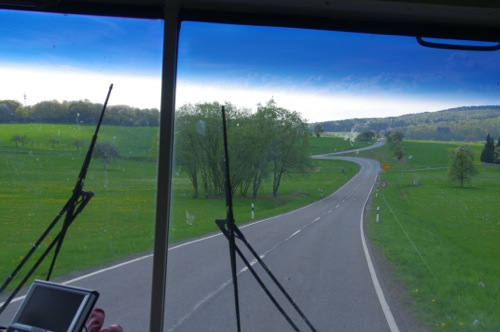 Dit soort wegen duurt wat langer, maar is ook veel pittoresker dan de Autobahn.
Not as quick as the motorway, but a lot more inspiring.
Go to top of page