3 years
Begin 2013 stond in het teken van onze verhuizing. Ook voor Motek.
Early 2013 we were moving from Belgium to Germany. With Motek of course (who is not a great lover of changes).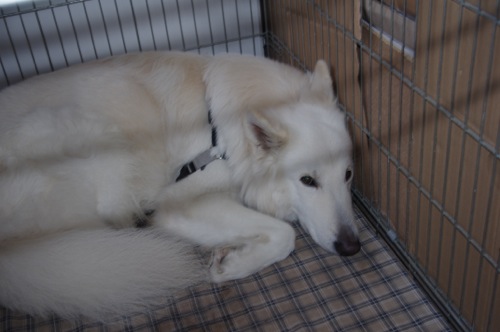 In zijn vertrouwde bench (zonder deur) maakt Motek alle ritten op en neer mee. Met een enkele sanitaire stop halverwege, is hij vijf uur lang een perfecte passagier!
In our van we have created a special place between the furniture and boxes. Motek crawls in as soon as he enters the cabin. When we leave the motorway after the long drive he comes to the front to look through the windscreen.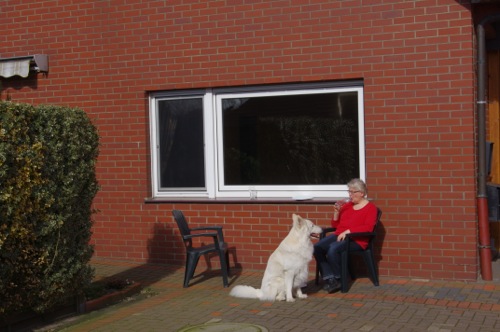 Op 25 februari was het zulk mooi weer, dat we buiten konden lunchen. Twee dagen later zaten we weer in de sneeuw.
In between periods of snow and frost, we have two nice days.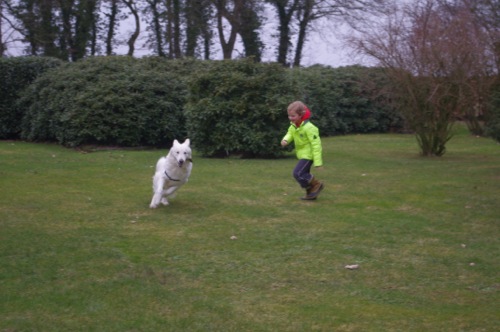 Teun's stok gepikt. Pak me dan, als je kan…
Nice little game: catch me if you can. No way!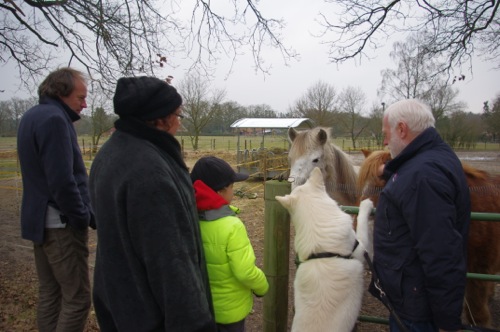 De naburige IJslandse ponies blijven een bron van inspiratie.
Our little dog is greatly intrigued by the neighbour's Icelandic horses.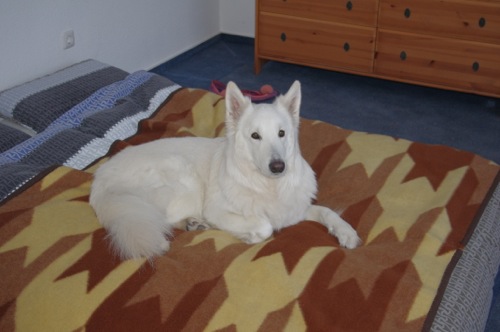 Elke nieuwe slaapplek moet even getest en goed bevonden worden.
A new home: which place is best to lie down?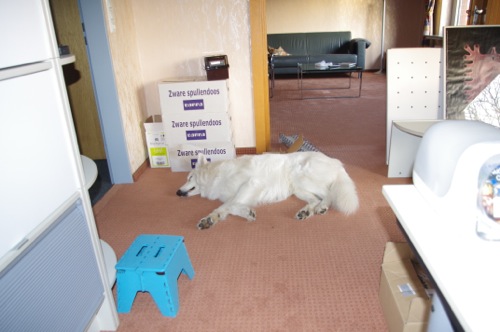 Vaste vloerbedekking is helemaal OK.
The carpeting downstairs also meets the requirements.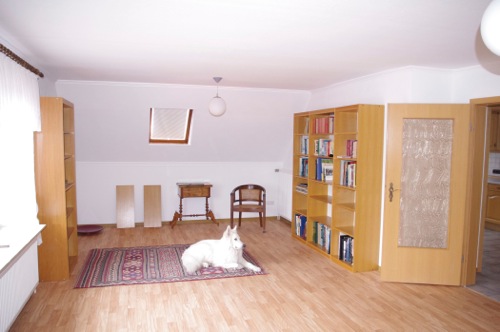 Het kleed boven voldoet ook aan de eisen.
This carpet (upstairs) is also approved.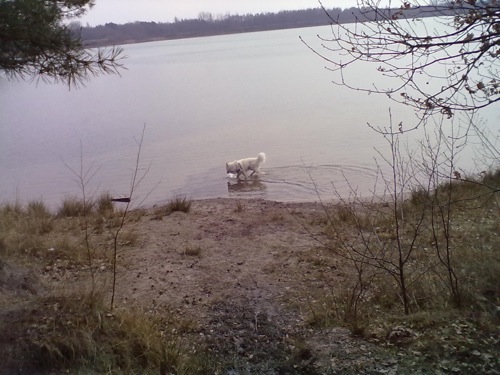 Bij het ophalen van spullen in Beerse, even een wandelingetje gemaakt op de Blakheide. Pootjebaden in het kristalheldere water. Maar als je goed kijkt, zie je dat er van de bodem vieze zwarte drab opdwarrelt. Dat kristalheldere water zorgde dus voor een vieze, stinkende hond.
Although the water looks crystal clear, the bottom of the lake is very muddy. Result: one dirty smelly sheepdog!
Go to top of page